Main content starts here, tab to start navigating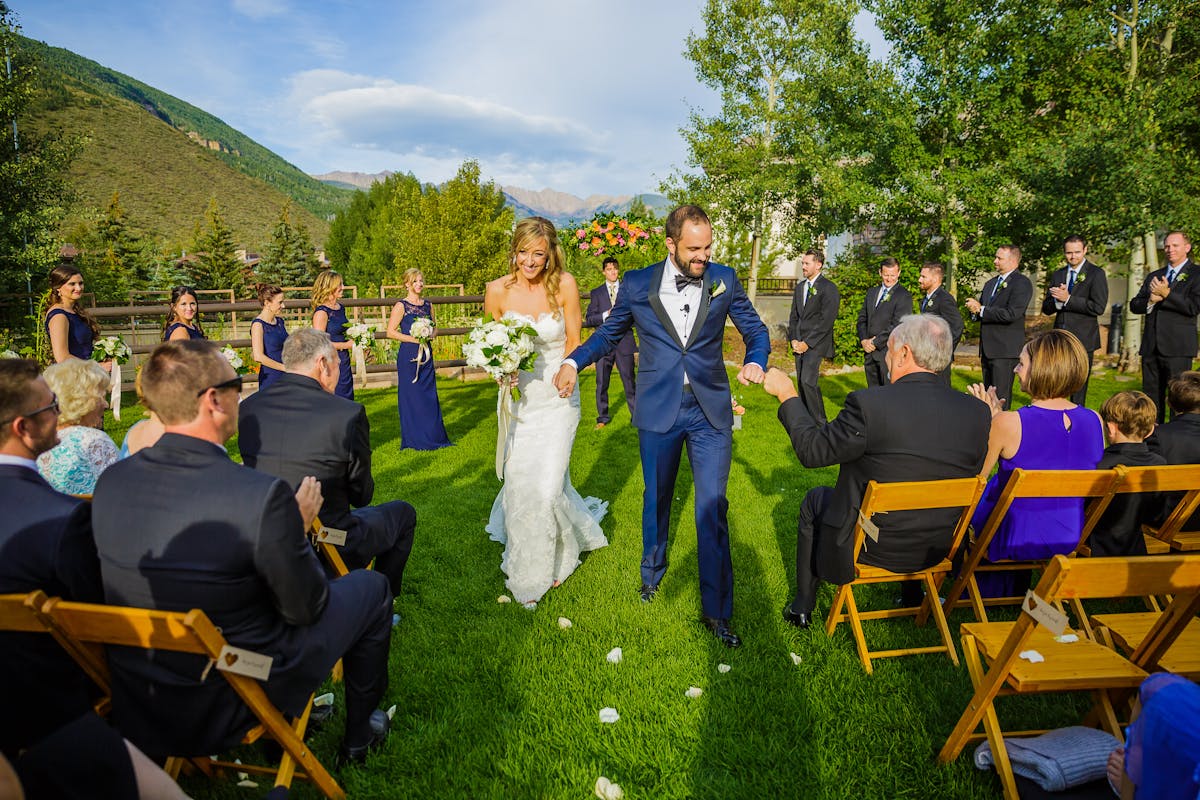 THE EXTRAORDINARY
VAIL WEDDING VENUE
YOU'VE DREAMED OF
FAQs Photos Testimonials Contact Us
The inspiration for each of our Vail wedding celebrations comes from our unique couples and our beautiful mountain view. At Larkspur, we've made our name as a premier wedding venue in Vail, Colorado because we provide everything necessary to create an unparalleled wedding event. Whether you're planning a wedding ceremony and reception, rehearsal dinner, welcome reception, bridal shower or farewell brunch, our skilled events team will support you every step of the way in creating the extraordinary wedding celebrations you've imagined. We provide every bride and groom-to-be that comes to us with a truly customized experience.
With the Gore Range mountain views, elegant modern venue, seasonal and inspired cuisine, and generous hospitality, our mountain Vail wedding venue is the perfect location.
Your Vail Wedding Ceremony & Reception
Your wedding day will be one of the most remarkable days of your life because Larkspur is one of the most remarkable settings in Vail. The rustle of aspen trees in the background, the stunning Gore Range as your backdrop and a blanket of snow, or vibrant summer colors, surround you as you experience the wedding of your dreams. Allow our skilled events and hospitable service teams to plan and execute every detail perfectly as you savor every moment.
Colorado Winter Wedding Venue
Ensconced by snowy mountains, glittering pine trees and the jubilant energy that comes along with wintertime in Vail, we blend coziness, elegance and warmth with a sense of ease, highlighted by our delicious cuisine and attentive service. Our dedicated team of professionals will assist you in planning and executing your winter ceremony and reception beautifully. Thanks to our event testimonials, we're one of the best Colorado winter wedding venues.
Winter Wedding Gallery
Welcome Reception & Rehearsal Dinner
There's simply no better way to kick off your wedding weekend! Whether your welcome reception and rehearsal dinner are held in tandem or two days in a row, our culinary and events team are prepared to plan each event to your vision for both gatherings.
Plan Your Welcome Reception & Rehearsal Dinner
Rehearsal Dinner Gallery
Vail Colorado Events: Engagement Parties, Luncheons & Farewell Brunches
Whether your wedding-related gathering is scheduled for the morning, afternoon or evening, Larkspur's inspired menus are sure to keep your crowd excited for all the celebrations to come. With a focus on experiential dining, we cater to each group to develop unique brunch buffets, savory and sweet stations and chef-prepared action stations. We'll diligently work with you to plan a menu that will align just right with your style and taste.
Brunch Gallery